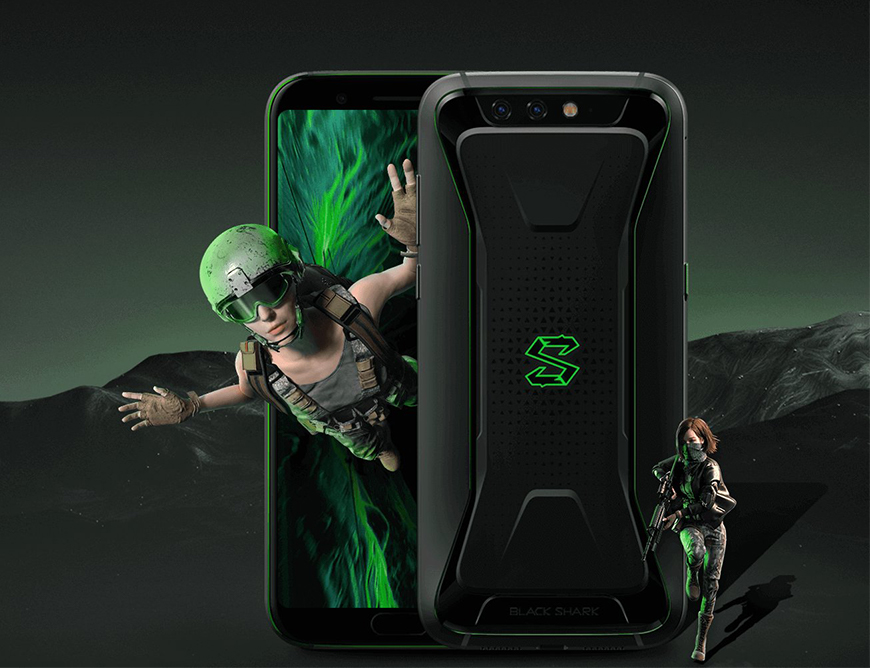 Xiaomi Black Shark je u prvom planu namijenjen zaljubljenicima u igranje igara. Neki su mediji otišli toliko daleko da su ovom uređaju pridodali naziv 'igraće konzole', što generalno gledajući i nije daleko od toga jer se radi o fantastičnom uređaju sjajnih karakteristika.
Iako postoji nekoliko različitih verzija Xiaomi Black Shark Helo pametnog telefona, onaj najjači dolazi s čak 10 GB RAM-a što bi igračima trebalo omogućiti savršeno iskustvo igranja i uživanje u svakom novom levelu kojeg odluče riješiti na svojem pametnom telefonu.
Black Shark Helo koristi Snapdragon 845 procesor koji se nametnuo kao standard u razredu ekskluzivnih telefona ove godine. Zaslon uređaja je veličine 6.01 inča, izrađen je u AMOLED tehnologiji, a podržava rezoluciju od 1080 x 2160 piksela. Prednja kamera nešto je drugačija od trenda kojeg su ove godine nametnuli ostali proizvođači uređaja, dolazi iznad ekrana i rezolucije je 20MP, uz to što ima otvor blende f/2.2.
Na stražnjoj strani uređaja nalaze se dvije kamere rezolucije 12 i 20 MP. Uz to što uređaj dolazi s 10 GB RAMa (može i s 6 ili 8 GB), za spremanje podataka na raspolaganju ima 256 GB prostora. Uređaj podržava brzo punjenje koje će vam vrlo vjerojatno ponekad biti od koristi, unatoč tome što na raspolaganju mate bateriju kapaciteta 4000 mAh.
Prema specifikacijama koje smo iznad naveli, valja naglasiti kako se radi o jednom od najboljih telefona na tržištu – što i ne čudi jer je namijenjen gejmerima. Korisnici uređaja na raspolaganju imaju i dodatne kontrolere koji će im omogućiti kvalitetnije igranje igara, a zanimljivo je da uređaj ima poseban gejmerski mod za što ima posebnu tipku. Uređaj će u početku biti dostupan na kineskom tržištu, a prodavat će se po cijeni od 460 dolara za model sa 6GB RAMa, dok cijena za najbolju varijantu za sada nije poznata.